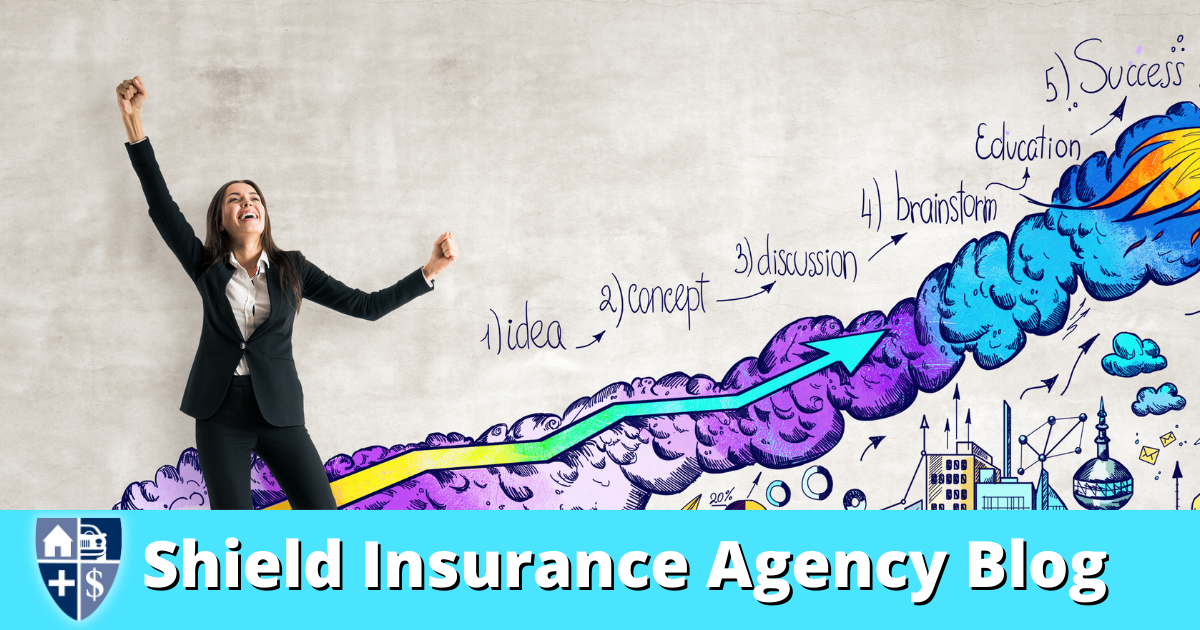 The Foremost Team | entrepreneurs | Business Insurance
The bell above the door dings and the first customer of the day enters. Grandpa hops up from his desk and greets the customer with a small-town smile ready to answer any question the customer has about his window and door display. Grandma is ready too. She's in the back room rolling new screens on old frames, ready for any customer problem—broken glass, a hole in the screen, or bent slider frames. I was busy rolling sticky letters on the windows, drawing pictures for my grandpa's back office, and giving the customers a big five-year-old toothless grin as they entered the shop.
When I think of a small business, memories of my grandparent's little window and door shop come to mind. With humble beginnings, they poured all they had into their business, but it didn't come without its challenges. In fact, putting aside economic impacts on a small business, there are several challenges that entrepreneurs face daily to keep the doors open.
Putting aside economic impacts on a small business, there are several challenges that entrepreneurs face daily to keep the doors open.
Here are the top three obstacles small business entrepreneurs face on a daily basis:
Client Base and ServiceGrowing your client base can be a challenge, but it's vital. Your business might have created the most useful thing since a toothpick, but if no one knows about it, income is doomed. Attaining clients can be hard for those that don't have a marketing plan or don't know how to implement it. One step beyond that is retaining a customer base and providing a great product or service that keeps the client motivated to come back.
FinancesMoney management is essential to keep a small business operating, even when the cash is flowing in. Many small business owners have their own assets invested in the company, which means added pressure when business is slower than anticipated. Poor planning and lack of funding can be added stressors.
TimeMany business owners, even successful ones, usually work more hours than their employees and more hours than they plan on. The constant pressure to grow can lead to more work and result in exhaustion. Even those with high energy and passion can find themselves fatigued. It's important for business owners to find the right pace to keep the business running and the employees positive and healthy.
Most smart small business owners consider the challenges they might face before they even begin. Although daily obstacles are sure to come up for a business, it certainly doesn't mean failure is ahead. In fact, facing these types of obstacles is sometimes what drives people to pursue their dream in the first place, like my Grandpa. The old window and door shop didn't come without stress, but that's what drove him and grandma to continue excellent customer service and impeccable work. He ran a successful small business for years, devoted time to his family, and retired early. I'd say that's the dream most people hope for.
Protect what you own and what you do.
---
More interesting blog articles by Shield Insurance Agency
Read More