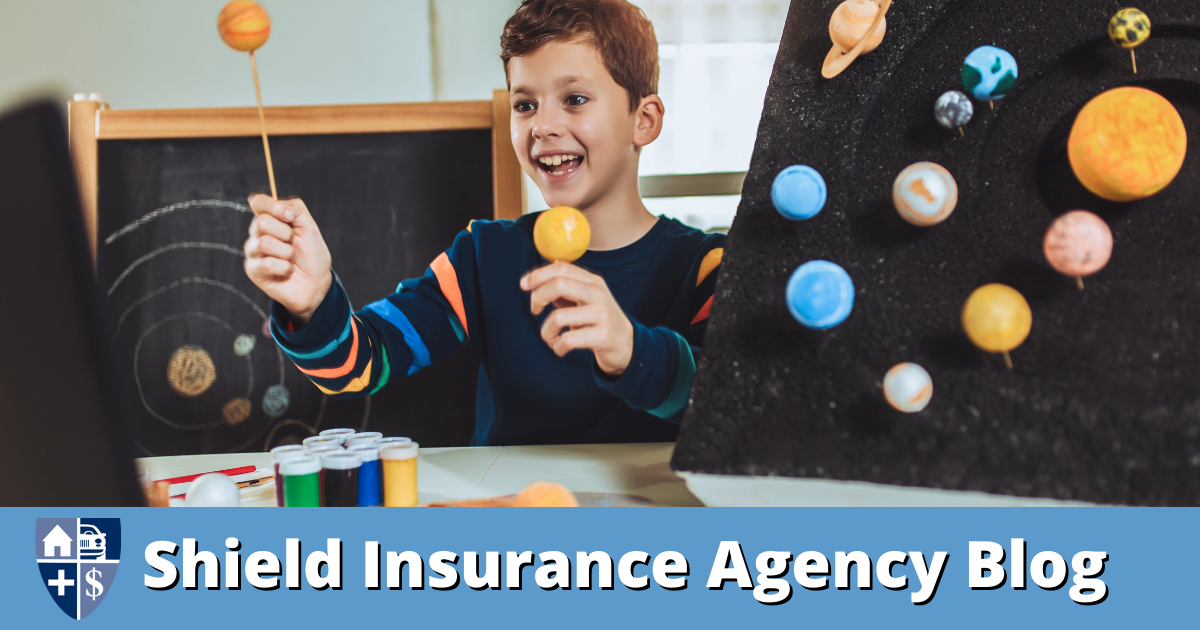 LittleBinsForLittleHands.com | By Sarah McClellan | January 23, 2023 | Science Fair | Shield Insurance
ELEMENTARY SCIENCE FAIR PROJECT IDEAS
When it comes to science fair projects, it can be difficult to help your kids find balance. Too often, kids want to take on something that takes TOO much time and resources! While other kids may go for projects that have been done time and time again, and provide little to no challenge for them. Ta, da… Introducing our list of easy science fair projects with simple tips to help make your kid's science fair project a big success this year!
HOW TO CHOOSE A SCIENCE FAIR PROJECT
We know that you are looking for a fast and easy science fair project that is also cool! Below you will find simple tips for how to choose the best science fair project, as well as some unique and super easy science fair project ideas.
These science fair projects really don't require a ton of supplies. Most can be completed with items you can find around the house. Instead, you will find interesting and fun ideas that are suitable for kindergarten, to elementary, and older.
BONUS RESOURCES
Make sure to read up on the engineering design process, scientific method for kids and the best science and engineering practices explained. These processes of asking questions, collecting data, communicating results etc. will be invaluable as a framework for a science fair project.
START WITH A QUESTION
Science fair projects are at their core problem-based learning. You start with a great question that attempts to solve a problem. The best questions can't be answered just by searching for answers online but rather with experiments and results.
Effective questions include questions asking about causes and effects. For example, "What effect does changing how often I water have on plant growth?"
Questions that focus on causes and effects make for realistic and achievable science fair projects and lead to tangible and easy-to-interpret results.
EXAMPLES OF QUESTION-BASED SCIENCE FAIR PROJECTS
The homemade volcano science fair project is a classic baking soda and vinegar chemistry demonstration that simulates an erupting volcano. While a real volcano doesn't erupt in this manner, the chemical reaction makes an appealing demonstration that can further be explained in the results and conclusion phase. This is both a question and research-based project!
Turn this magic milk activity into an easy science fair project by investigating what happens when you change the type of milk used. Explore other varieties of milk including reduced-fat milk, heavy cream, and even non-dairy milk!
Turn this seed germination jar into an easy science fair project by exploring what happens to seed growth when you change the amount of water used. Set up several seed germination jars to observe and record growth, depending on how much water you add to each jar.
---
More interesting articles by Shield Insurance Agency
Read More