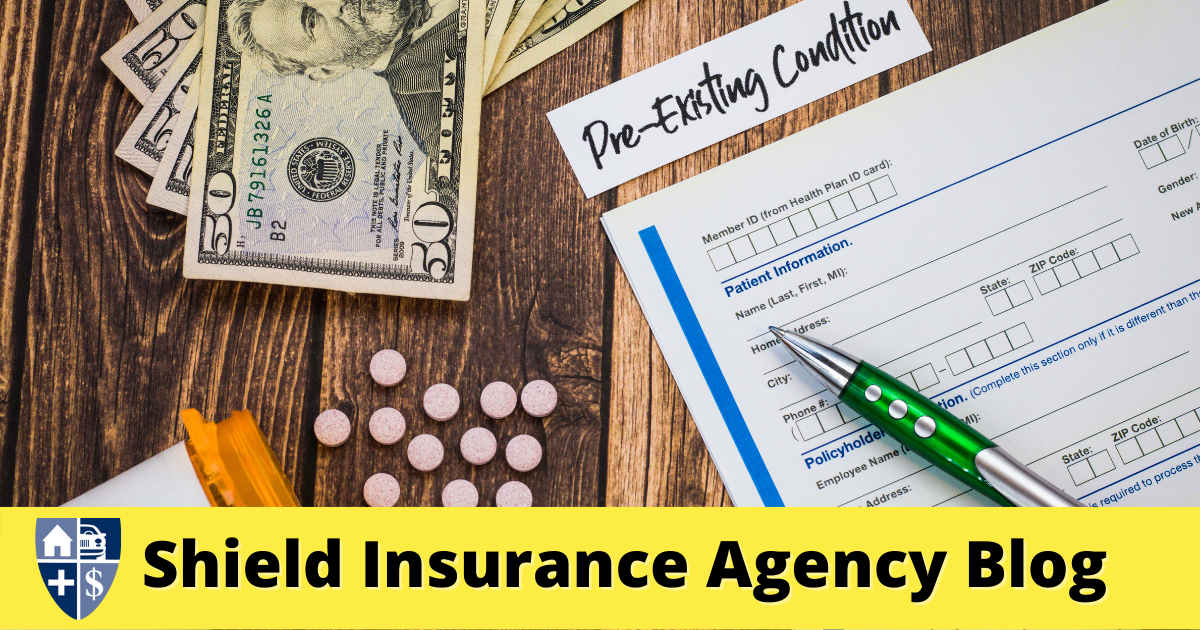 Health Insurance | Over 65? Click here
Many people wouldn't be able to afford healthcare if they had to pay for it out of pocket. This is one of the many reasons why health insurance is a wise investment. Our team of insurance experts at Shield Insurance Agency is dedicated to helping Michigan residents understand the benefits of health insurance.
What is Health Insurance?
In short, health insurance helps you pay for your healthcare. Your health insurance will pay for a portion of your healthcare costs or all of the costs after you pay a monthly premium.
Can I get Health Insurance with Pre-existing Conditions?
As a result of the Affordable Care Act, health insurance companies can't deny a person coverage based on their pre-existing health condition. A pre-existing condition is a health issue that was present before you got healthcare coverage. Health insurance companies aren't allowed to deny you coverage based on a pre-existing condition.
They're also not allowed to charge you more as a result of any prior/ pre-existing health issues. Many health insurance companies consider many common chronic ailments as pre-existing conditions. A person with cancer, diabetes, asthma, and more, would be examples of pre-existing conditions. Even pregnancy can be considered a pre-existing condition. Health insurance companies aren't allowed to discriminate against people who have these pre-existing conditions and more.
Conversely…
If you enrolled in your healthcare plan prior to the Affordable Health Insurance Act, you have a grandfathered plan. This means that your insurance policy can still cancel your policy or raise your rates due to a pre-existing condition. However, our team is committed to answering your healthcare questions and getting the coverage you need.
Contact Us Today
We at Shield Insurance Agency are standing by to serve Michigan residents. If you are enrolled in a plan that started before 2010, you have a "grandfathered plan". These plans can cancel your coverage or can charge you higher rates due to a pre-existing condition.
---
More great stories from the SHield Insurance Agency Blog
Read More