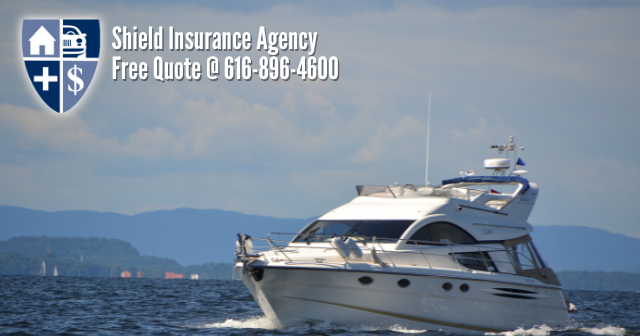 Boat Insurance | Shield Insurance | Self-Quoting Portal
Shield Insurance Agency is an independent agency. We have working relationships with multiple carriers throughout Michigan. We take pride in simplifying the process of searching for coverage for our clients. We provide flexible coverage options that evolve over time.
Why Navigation Limits Are An Important Part Of Boat Insurance Policies
Michigan is a tourist attraction for its beautiful lakes. There are multiple places throughout the state where large boat parties occur and bring people together to have fun. If you own a boat, consider the benefits of boat insurance. Boat insurance covers you while you're out on the water. There are some risks associated with operating a boat. Perhaps you lose temporary control of your boat and crash into an object. Liability coverage will take care of any damages or medical treatment of bodily injuries. Boat insurance also includes collision coverage, which covers any damage to your boat due to an impact on another watercraft. All of your personal items inside your boat are covered if damaged or stolen. Comprehensive coverage protects your boat in multiple ways. You're covered if you're out on the water and severe weather moves into the area, causing damage. You're also covered if your boat is damaged due to a fire. You can also add emergency towing or fuel spill coverage to your policy.  
Boat Insurance
Pay attention to your policy's navigation limits. Your policy will outline a specific radius in which you can operate your boat while maintaining coverage. If you cross that line, you are no longer protected if something happens to your boat. Check your policy carefully to avoid a potential disaster.
Shield Insurance Agency Will Help You Protect Your Assets
Contact us today at 616-896-4600 to speak to one of our licensed agents to learn more about boat insurance. Click here to learn more about Boat Insurance
---
More blogs from Shield Insurance Agency
Read More